Wednesday May 3, 2023 @08:00 AM
ARIA Resort & Casino in Las Vegas, Nevada
2023 Spring CPA Symposium
May 3, 2023 @08:00 AM | ARIA Resort & Casino in Las Vegas, Nevada
The CPA Symposium provides an innovative approach to helping you and your CPA partner understand the tools, resources, and support that are available to help clients meet their financial goals and objectives through your partnership.
In order to be register successfully, all agents must be:
Be in good standing with National Life Group.
Have submitted business in the past year.
Register and attend with at least one committed CPA partner.

Please click on the link to register for the 2023 CPA Symposium at the ARIA Resort & Casino in Las Vegas, NV.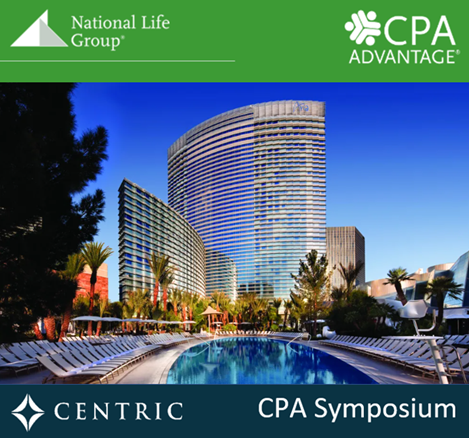 Tuition:
Tuition for attendance is $850 per person. This fee includes your registration and seminar materials, hotel accommodations for 3 nights, continental breakfast, and lunch on the meeting days.
Attendees are responsible for their own airfare and ground transportation.
The deadline for registration for this meeting is
Friday, March 31st.


Date: May 3-5, 2023 | Location: Las Vegas, NV | Designed for: 16 CPE credits
Space is limited and selection is made on a qualifying and first come, first serve basis.
*Plan to arrive on Tuesday, May 2nd.